Boat Heat Exchanger Repair, Cleaning, and Maintenance Services for Marine Heat Exchangers
Spotlight on Our Unbeatable Services
Navigating the complexities of boat heat exchangers requires a depth of expertise that only Pankey's Radiator Repair Shop can provide. We're your navigational beacon for exceptional repair, maintenance, and emergency services in boat heat exchanger care.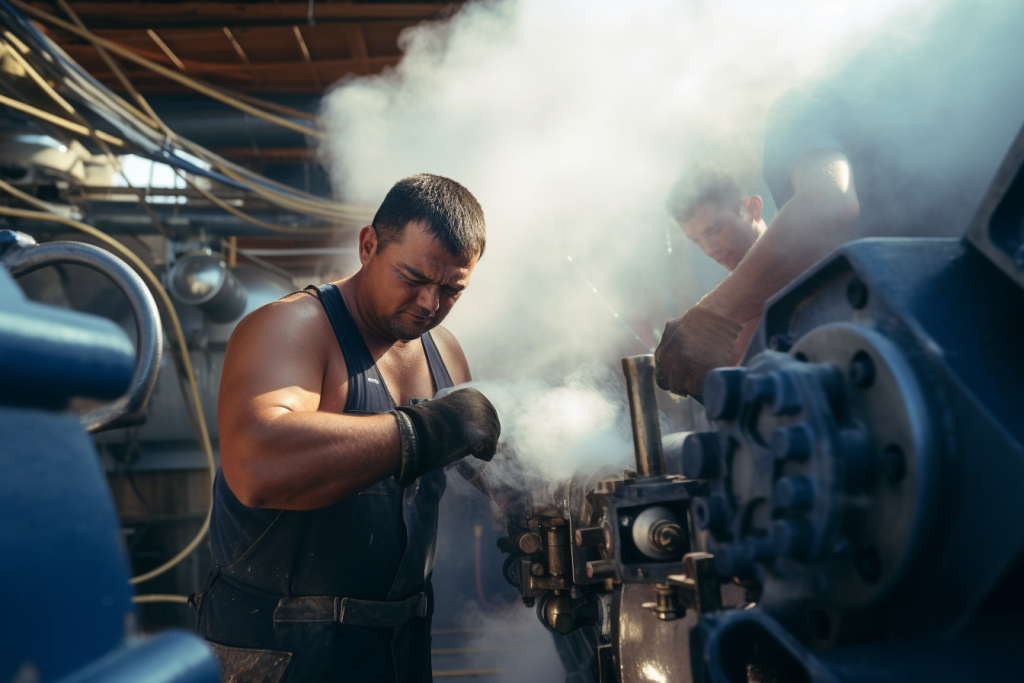 Boat Heat Exchanger Repair
Keep your boat's engine running smoothly with our comprehensive repair services. We specialize in identifying and fixing issues that compromise the efficiency of boat heat exchangers.
Boat Heat Exchanger Maintenance
Consistent maintenance is key for smooth sailing. Rely on our preventive maintenance services to keep your boat's heat exchanger in optimal condition.
Heavy-Duty Radiator Services
Our expertise extends beyond marine applications. If you have a heavy-duty radiator that needs attention, we're your go-to solution.
Aluminum Oil Cooler Repair
As specialists in aluminum oil cooler repair, we optimize the overall health of your boat's engine and cooling system, ensuring maximum performance.
Emergency Boat Services
In the high seas or at the dock, when a crisis hits, we're there with our round-the-clock emergency services to get you back on course.
About Pankeys
Charting New Horizons in Boat Heat Exchanger Services
Pankey's Radiator Repair Shop has been the compass guiding boaters to safe and efficient journeys for years. Our team of seasoned professionals marries skill and innovation to provide services that set the industry standard.
Related Pages: Marine Heat Exchanger Repair, Heat Exchanger Repair, Generator Radiator Repair
Why Choose Pankey's Radiator Repair Shop
Navigating Excellence in Boat Heat Exchanger Services—It's What We Do Best!
Marine Mastery: Our specialized focus on boat heat exchangers positions us as industry experts.
Speedy Turnaround: We value your time on the water, delivering rapid yet meticulous services.
Economical Options: Superior service shouldn't sink your budget. We offer affordable pricing for top-notch results.
Customer-Centric Approach: Your safety and satisfaction on the water are our prime directives.
Our Unique Proposition
Leading the Way in Specialized Boat Heat Exchanger Services!
Our unique selling point is our concentrated expertise in boat heat exchangers. We go beyond generic solutions to offer services finely tuned to the unique challenges and needs of marine heat exchange systems.
Please do not hesitate to contact us if you have any questions. We would be happy to help you in any way that we can. We cordially invite you to reach out for a complimentary consultation. This is not just a service, but our commitment to ensuring you're equipped with the right information.
Contact Details:
Contact: Mario or Paul
Phone: (510) 581-6804
Address: 21805 Foothill Blvd, Hayward, CA 94541
Website: www.pankeyradiator.com
Email: pankeysradiator@yahoo.com
Best of all? We can come to you.
It's all about making things easy and convenient. Looking forward to connecting with you soon!