The Caterpillar Dozer Radiator Chronicles: Your Guide to Repair, Cleaning, and All Things Radiator!
Hello, dear earth-mover enthusiast! Do you have a mighty Caterpillar Dozer sitting in your yard, doing the heavy lifting day in and day out? If so, let's take a moment to appreciate its hard work – and more specifically, the hard work of its unsung hero: the radiator. Today, we'll journey into the world of Caterpillar Dozer radiator repair, cleaning, and services. Trust me; it's going to be a fun ride!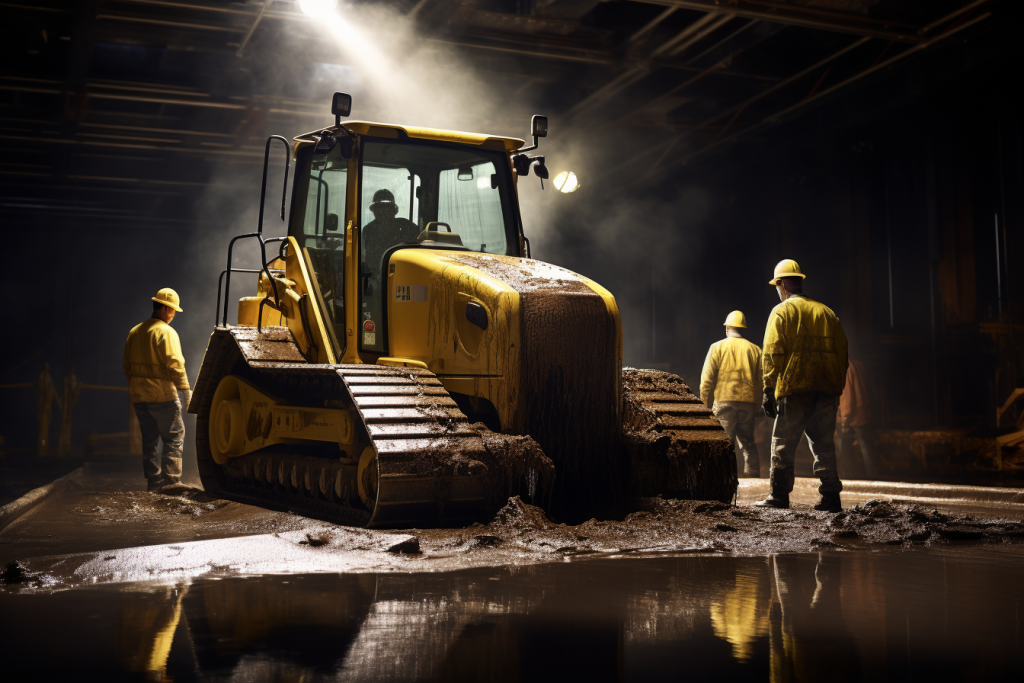 Understanding Your Caterpillar Dozer's Radiator
Your Caterpillar Dozer is essentially a huge, powerful kitty (I mean, it's in the name, right?). And just like a cat, it doesn't like getting too hot. Enter the radiator, the guardian of your dozer's temperature. This component ensures that the engine stays cool and functions at its peak, even on those scorching summer days.
The Signs: When Your Caterpillar Radiator Calls for Help!
Ahoy, detective! Time to put on that thinking cap. Here are the clues your dozer's radiator might drop when it's feeling under the weather:
Overheating Engine: If your dozer feels hotter than a salsa dance, it's probably the radiator crying out for attention.
Leaking Coolant: Notice a puddle of green or orange liquid beneath your dozer? That's not alien goo, but coolant. Your radiator might have sprung a leak!
Strange Noises: Hearing hissing or bubbling? No, there isn't a snake in your dozer. It's probably the radiator asking for a checkup.
Radiator TLC: Repair, Cleaning, and Maintenance
Your Caterpillar radiator deserves all the tender love and care you can muster. Here's how to pamper it:
Flushing: Think of it as a spa day for your radiator. Over time, contaminants can accumulate. Flushing ensures your radiator is clean and ready for action.
Seal & Repair: Got leaks? It's repair time. Professionals can pinpoint those pesky leaks and get them sealed up tighter than a drum.
Regular Inspections: Prevention, they say, is better than cure. Regularly inspect your radiator for any signs of wear, tear, or blockages. Being proactive can save you both time and money in the long run.
Why Professional Radiator Service Matters
Now, you might be tempted to roll up your sleeves and dive into DIY mode. But when it comes to Caterpillar Dozer radiators, it's wise to leave it to the pros. Why?
Experience: Professionals deal with radiators day in and day out. They've seen it all, done it all, and can quickly get your radiator back in tip-top shape.
Equipment: Radiator repair and maintenance require specific tools and equipment. Professionals come armed and ready.
Peace of Mind: Knowing that your dozer's radiator is in expert hands? Priceless!
Related Keywords: Drill Radiator Repair, Caterpillar Radiator Repair, Tractor Radiator Repair
Cheers to a Cool Dozer!
Your Caterpillar Dozer is a force to be reckoned with. It pushes, pulls, lifts, and moves like a champion. And a lot of its prowess owes to a well-maintained radiator.
So, the next time you marvel at your dozer's raw power, take a moment to tip your hat to its radiator. And when that radiator needs some love, remember that with the right care and professional service, your dozer will continue to purr (or roar!) for years to come. Happy dozing!
Please do not hesitate to contact us if you have any questions. We would be happy to help you in any way that we can. We cordially invite you to reach out for a complimentary consultation. This is not just a service, but our commitment to ensuring you're equipped with the right information.
Contact Details:
Contact: Mario or Paul
Phone: (510) 581-6804
Address: 21805 Foothill Blvd, Hayward, CA 94541
Website: www.pankeyradiator.com
Email: pankeysradiator@yahoo.com
Best of all? We can come to you.
It's all about making things easy and convenient. Looking forward to connecting with you soon!