Marine Heat Exchanger Maintenance: Navigating Repairs, Cleaning, and Top-Tier Services!
Ahoy, sea-faring aficionados and marine maestros! While the vast oceans and gentle waves often steal the show, there's an unsung hero lurking below decks. The marine heat exchanger is that silent stalwart ensuring our voyages are smooth, engines efficient, and adventures unending. So, anchors aweigh, as we dive deep into the world of marine heat exchangers!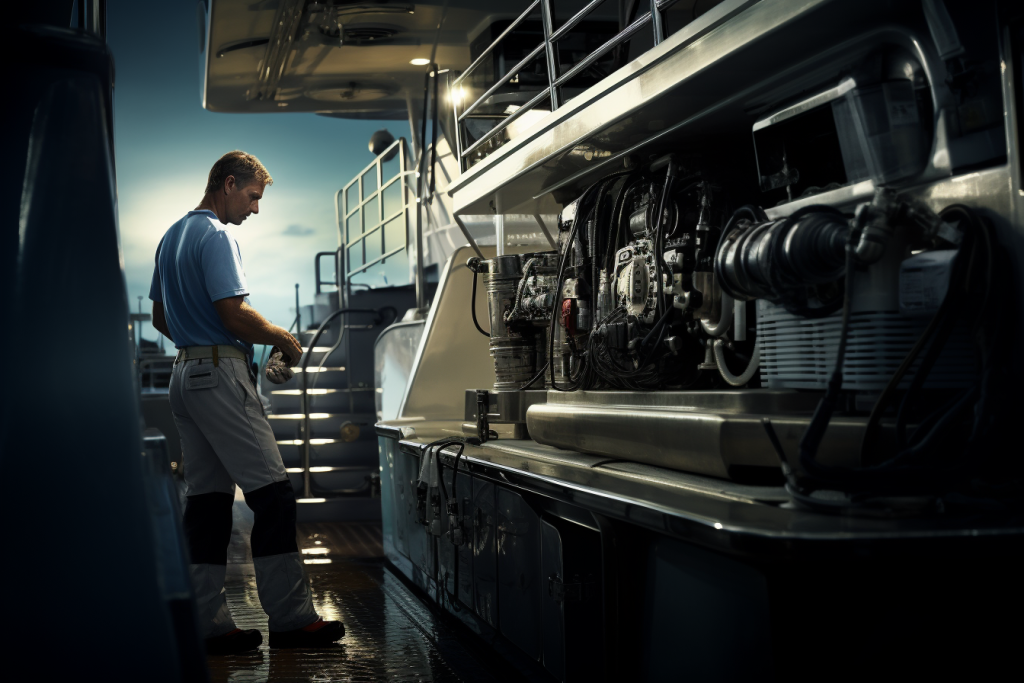 Marine heat exchangers are devices that transfer heat from one fluid to another. They are used in a variety of marine applications, including cooling engines, heating water, and desalinating seawater. Marine heat exchangers are typically made of copper or stainless steel and are designed to withstand the harsh marine environment.
There are two main types of marine heat exchangers: shell-and-tube heat exchangers and plate heat exchangers. Shell-and-tube heat exchangers are the most common type of marine heat exchanger. They consist of a series of tubes that are surrounded by a shell. The hot fluid flows through the tubes, while the cold fluid flows through the shell. Plate heat exchangers are made up of a series of plates that are arranged in a stack. The hot fluid flows through the plates, while the cold fluid flows between the plates.
Marine heat exchangers are an essential part of any marine vessel. They help to keep engines running smoothly, provide hot water for bathing and cooking, and desalinate seawater for drinking and other purposes. Without marine heat exchangers, long-distance voyages would be impossible.
Marine Heat Exchangers Unfurled: What's the Splash About?
Navigating the ocean isn't just about steering the ship; it's about ensuring every component works in harmony. Marine heat exchangers play a pivotal role, transferring heat between two fluids without letting them mix. Think of it as a refined dance, where two partners sway close but never step on each other's toes.
Wave a Hand: Signs Your Marine Heat Exchanger Needs Some Shore Leave
Even the sturdiest sailors need a break, and so does your heat exchanger:
Temperature Tantrums: If your engine's running hotter than a sun-soaked deck, the exchanger might be crying out for care.
Corrosive Cries: Spotting corrosion? That's your heat exchanger's version of the SOS signal.
Flow Fiascos: A reduced flow rate might be your exchanger hinting at blockages or issues.
Diving Deep: Different Types of Marine Heat Exchangers
While the principle remains consistent, marine heat exchangers come in various styles, each suited to specific marine demands:
Shell and Tube Heat Exchangers:
The old salt of the marine world. A series of tubes, encased in a shell, allows for efficient heat transfer. They're robust, reliable, and truly seaworthy.
Plate Heat Exchangers:
Think of these as modern marvels. Thin plates, stacked together, facilitate heat exchange. They're compact, making them the darlings of smaller vessels.
Bow Thruster Heat Exchangers:
Designed specifically for a ship's bow thruster system, these specialized exchangers ensure optimal performance when turning or maneuvering.
Exhaust Gas Recirculation Coolers:
A nod to eco-friendly voyages. They reduce nitrogen oxide emissions by cooling and recirculating exhaust gases.
Related Pages: Heat Exchanger Repair, Boat Heat Exchanger Repair, Horizontal Generator Repair
Charting the Course: Repairs, Cleaning, and Stellar Services
Every sailor knows the importance of a shipshape vessel:
Regular Rinses: Periodic freshwater flushes can help prevent scale and marine growth build-up. Remember, a clean exchanger is a happy exchanger!
Check for Leaks: Any seafarer's nemesis, water leaks can hamper performance. Keep an eagle eye out and patch them up pronto.
Professional Periscope: Sometimes, it takes a seasoned sea dog (or, in this case, a marine mechanic) to spot and solve intricate issues.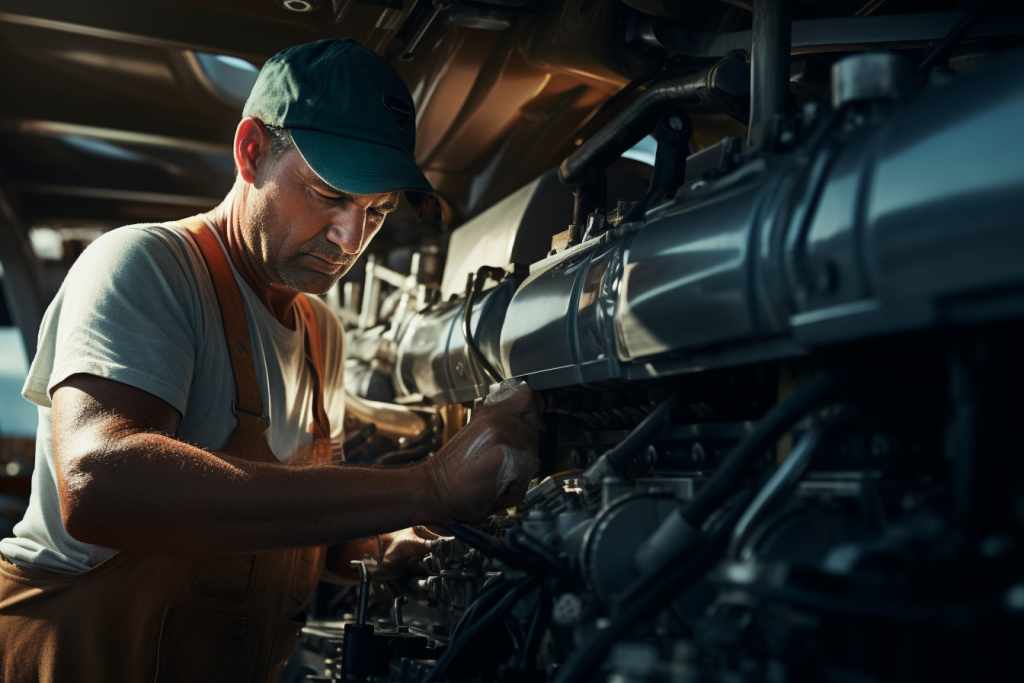 Anchoring Thoughts: Here's to Smooth Sailing and Cooler Engines!
So, the next time you're aboard, feeling the gentle rock of the sea and the thrum of the engine below, remember the marine heat exchanger. This unsung hero ensures every voyage is a tale worth telling.
Whether you're crossing vast oceans or just coasting along the shoreline, with proper care, the right service, and a touch of marine magic, your heat exchanger will keep things cool, efficient, and seaworthy. Here's to the silent rhythms of the sea and the machinery that makes it all possible! 🌊🔧🚢
Please do not hesitate to contact us if you have any questions. We would be happy to help you in any way that we can. We cordially invite you to reach out for a complimentary consultation. This is not just a service, but our commitment to ensuring you're equipped with the right information.
Contact Details:
Contact: Mario or Paul
Phone: (510) 581-6804
Address: 21805 Foothill Blvd, Hayward, CA 94541
Website: www.pankeyradiator.com
Email: pankeysradiator@yahoo.com
Best of all? We can come to you.