Heat Exchanger Maintenance: Industrial Radiator Repairs, Cleaning, and Stellar Services!
Hello, warmth wizards! Whether you're a seasoned industry professional or just curious about the magic behind cozy interiors and chilled drinks, the heat exchanger is a marvel you've benefitted from, knowingly or not. Heat exchangers are devices that transfer heat from one fluid to another. They are used in a wide variety of applications, including heating and cooling systems, power plants, and refrigerators. Heat exchangers are essential for maintaining a comfortable temperature in our homes and businesses, and they play a vital role in many industrial processes.
Heat exchangers are made up of two or more surfaces that are in contact with each other. The surfaces are usually made of metal, but they can also be made of other materials, such as plastic or ceramic. The surfaces are arranged so that the fluids flow past each other in a way that allows heat to be transferred from one fluid to the other.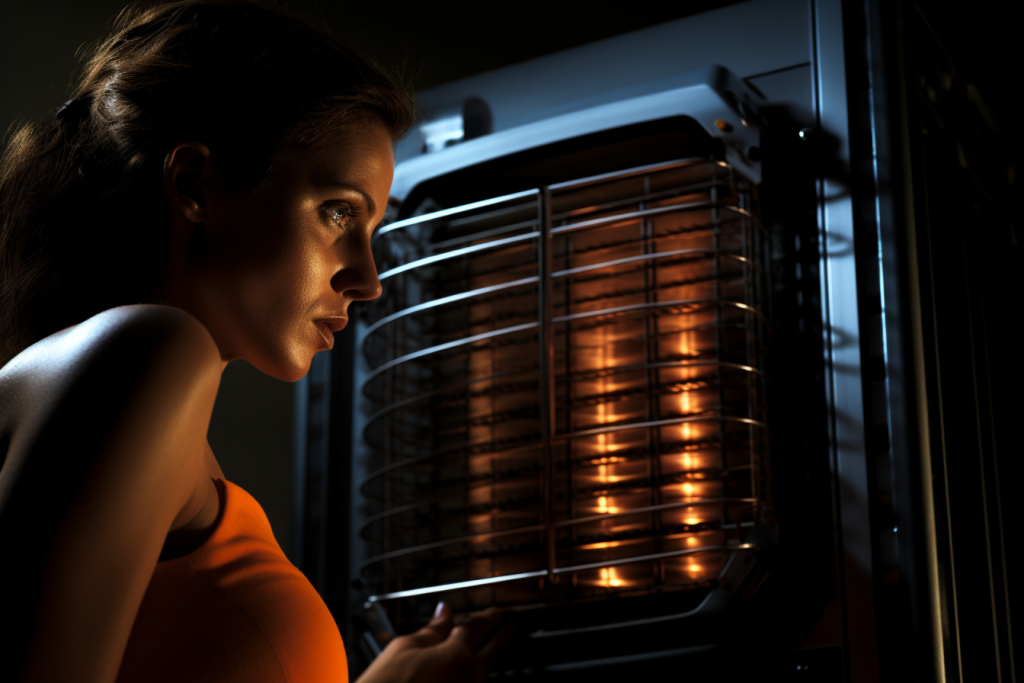 There are many different types of heat exchangers, each with its own advantages and disadvantages. The type of heat exchanger that is used in a particular application depends on the specific requirements of that application.
Heat exchangers are an essential part of our modern world. They help us to stay comfortable, they power our industries, and they keep our food fresh. Heat exchangers are a marvel of engineering, and they are a testament to the ingenuity of the human race.
Related Pages: Marine Heat Exchanger Repair, Horizontal Generator Repair, Caterpillar Radiator Repair
Heat Exchanger 101: More Than Just Hot Air!
At the heart of many temperature-regulating marvels lies the heat exchanger. Think of it as a trusted middleman, transferring heat without letting the two substances (like air and water) mix. It's like that brilliant friend who ensures two feuding buddies don't cross paths at a party.
Red Flags & Tell-Tale Signs: When Your Heat Exchanger Whispers 'Help!'
Ever felt something was just slightly… off? Your heat exchanger has its way of giving you gentle nudges:
Uninvited Odors: If there's a strange smell whenever your system is on, it might be hinting at a crack or break.
Cold Patches in Warm Places: Feeling chilly when you shouldn't? It might be the exchanger's subtle SOS.
Carbon Monoxide Alarms Playing Tunes: These alarms are your front line of defense. If they're singing, it's time for a thorough check.
Care & Repair: Keeping the Heat (Exchanger) Beat!
Your heat exchanger isn't demanding, but a little love can keep it beaming:
Crack Down on Cracks: These aren't just minor issues. Even tiny cracks can lead to inefficiencies or safety concerns. Welding or sealing, when done early, can avert major headaches.
Keep It Clean: A build-up of dirt or debris can hamper performance. Regular cleaning ensures smooth operations and extends the exchanger's lifespan.
Professional Peeks: Sometimes, the issues aren't visible to our untrained eyes. Periodic professional inspections can detect and rectify problems in their infancy.
Service with a Smile: Why Experts Make a Difference
DIY is fun, but when it comes to heat exchangers, sometimes it's best to let the maestros take the stage:
Experience Speaks: They've seen, fixed, and serviced countless heat exchangers. They spot nuances we often overlook.
Safety First: Professionals ensure that repairs and cleaning don't just optimize performance but also prioritize safety.
Future-Proofing: Expert services often come with advice on maintaining and future-proofing, saving potential costs and hassles down the line.
Related pages: Heavy Duty Radiator Repair, Turbo Charger Coolers Repair, Truck Radiator Repair
Embrace the Heat Exchanger Hug!
In the sprawling realm of temperature control, heat exchangers might not always grab the headlines, but their role is undeniable. They juggle heat and cold, ensuring our comfort and safety.
So, the next time you relish a perfectly chilled drink or bask in the warmth of your room, spare a thought for the humble heat exchanger. And remember, a little care goes a long way. Let's keep the good vibes and temperatures flowing! Cheers to warm hearts and cool spaces! 🔥❄️🍹
Please do not hesitate to contact us if you have any questions. We would be happy to help you in any way that we can. We cordially invite you to reach out for a complimentary consultation. This is not just a service, but our commitment to ensuring you're equipped with the right information.
Contact Details:
Contact: Mario or Paul
Phone: (510) 581-6804
Address: 21805 Foothill Blvd, Hayward, CA 94541
Website: www.pankeyradiator.com
Email: pankeysradiator@yahoo.com
Best of all? We can come to you.