From Mining Trucks to Forklifts: Ensuring Your Caterpillar's Radiator is in Top Form.
Have you ever been so engrossed in a game of "name that Caterpillar vehicle" and thought, "Hey, what about the radiators in these beasts?" No? Just me? Well, dear reader, you're about to embark on a wild and, dare I say, steamy journey into the world of Caterpillar radiator repair, cleaning, and services. Stick around; it's more riveting than you might think!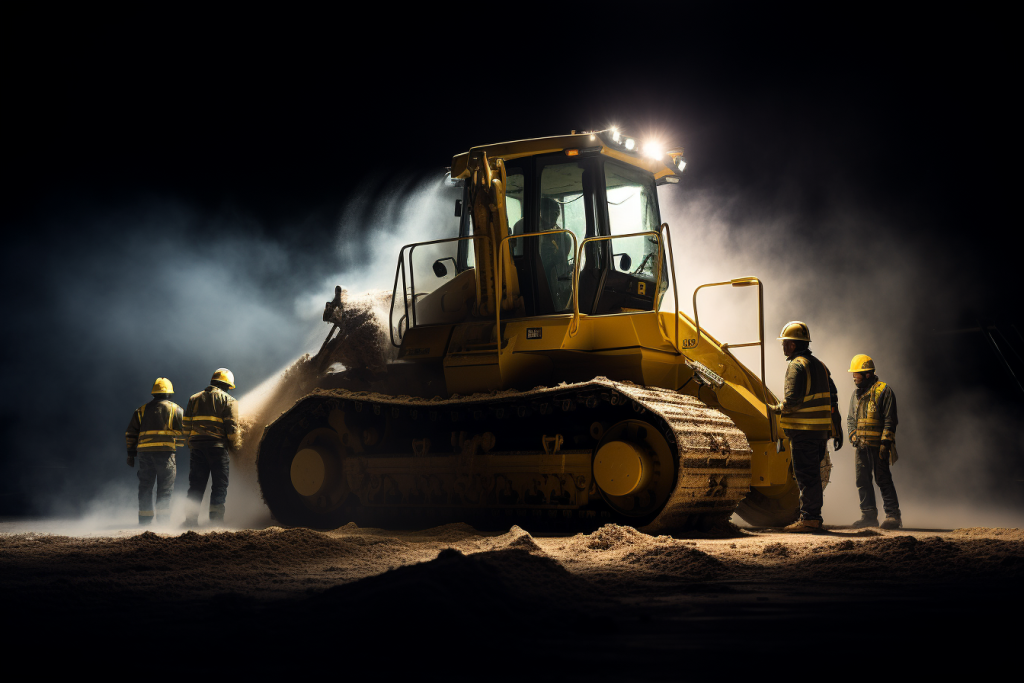 Why Should I Care About My Caterpillar Radiator?
I mean, it's just a radiator, right? Wrong! Think of the radiator as the superhero cape for your Caterpillar 797F Mining Truck. Without it, your superhero truck might just be…a truck. And nobody wants that.
Efficiency Matters: A clean radiator ensures optimal temperature management. This means better fuel efficiency and more extended engine life for your Caterpillar 745 Articulated Truck. Who doesn't love saving money on fuel?
Safety First: A malfunctioning radiator in a Caterpillar D8T Dozer can lead to overheating, risking the safety of the operator. We'd hate to see your dozer turning into a hot potato!
Lifespan Extension: Regular maintenance extends the life of the Caterpillar 140M3 Motor Grader and other vehicles. It's a bit like treating them to a spa day— they come out feeling refreshed and rejuvenated.
The Telltale Signs: When Your Radiator Sings the Blues
Remember the last time you tried to ignore that persistent cough? How did that turn out? Your Caterpillar vehicles give out signals too. Here's what to look out for:
Temperature Spike: If your Caterpillar 950M Wheel Loader is heating up faster than a pot of water on a stove, it's time to check the radiator.
Coolant Leakage: Spotting a greenish-blue liquid under your Caterpillar 430F2 Backhoe Loader? That's not alien blood; it's coolant. Time for a check-up!
Funky Smells: If your Caterpillar DP40N Forklift smells like it's just run a marathon in the desert, the radiator might be crying out for help.
Diving Deep: Cleaning and Services
So you've got a Caterpillar AP1000F Wheel Paver. You fancy, huh? But even the fanciest of machines needs some love and care. Let's dive deep:
Flushing the System: Like detoxing after a weekend of junk food binging, this process clears out all the contaminants. Your Caterpillar TH414C Telehandler will thank you with optimal performance.
Inspecting for Damages: Our experts at Pankey's will carefully check for any cracks, leaks, or damages. No, they don't use a magnifying glass, but they're thorough!
Seal Replacement: Out with the old, in with the new! This ensures the coolant stays where it's supposed to be— inside the Caterpillar DP25N Forklift's radiator.
Pankey's Specials: Why We're the Bee's Knees
Sure, there are other radiator repair shops out there, but none quite like Pankey's. Why, you ask?
Variety, Variety, Variety: From the Caterpillar DP70N Forklift to the Caterpillar 730 EJ Articulated Truck, we've got you covered. Seriously, try naming a Caterpillar vehicle we can't handle!
Expert Hands: Our professionals have been around the block – and by block, I mean they've dealt with countless Caterpillar radiators. They've seen it all, fixed it all!
Top-Notch Equipment: We use the latest tools and techniques. It's like giving your radiator a first-class experience, without the champagne, of course!
How Often Should I Be Seeing You, Pankey's?
It's like visiting your dentist. No, we won't lecture you on flossing, but regular check-ups are essential. A general rule of thumb:
Heavy-Duty Work: If your Caterpillar 797F Mining Truck is doing some intense labor, a visit every 6 months might be wise.
Moderate Work: Your Caterpillar 950M Wheel Loader working the usual hours? An annual check should suffice.
Light Work: Got a Caterpillar DP25N Forklift that's more of a showpiece? Lucky you! But even she needs a check every 18 months.
Caterpillar Radiators and Their Unsung Heroism
Okay, let's get real for a second. Most folks won't pen poetic verses about the radiators in their Caterpillar vehicles, and that's a shame. These crucial components work tirelessly to keep those hefty machines running smoothly, efficiently, and safely.
Your Caterpillar is more than just a piece of machinery; it's a symbol of strength, resilience, and robust performance. And to keep that symbol shining bright, maintaining the radiator is not just important—it's essential.
So next time your Caterpillar belts out its little signs of distress, or you simply feel it's time for a routine check-up, remember: Pankey's Radiator Shop is here to ensure your beastly machines continue to roar with might and pride. After all, every superhero needs a trusty sidekick, right?
Please do not hesitate to contact us if you have any questions. We would be happy to help you in any way that we can. We cordially invite you to reach out for a complimentary consultation. This is not just a service, but our commitment to ensuring you're equipped with the right information.
Keywords: Caterpillar radiator repair, Horizontal Generator Repair, Loader Radiator Repairs
Contact Details:
Contact: Mario or Paul
Phone: (510) 581-6804
Address: 21805 Foothill Blvd, Hayward, CA 94541
Website: www.pankeyradiator.com
Email: pankeysradiator@yahoo.com
Best of all? We can come to you.
It's all about making things easy and convenient. Looking forward to connecting with you soon!