The Ultimate Destination for Your Aluminum Oil Cooler Repair, Cleaning, and Maintenance!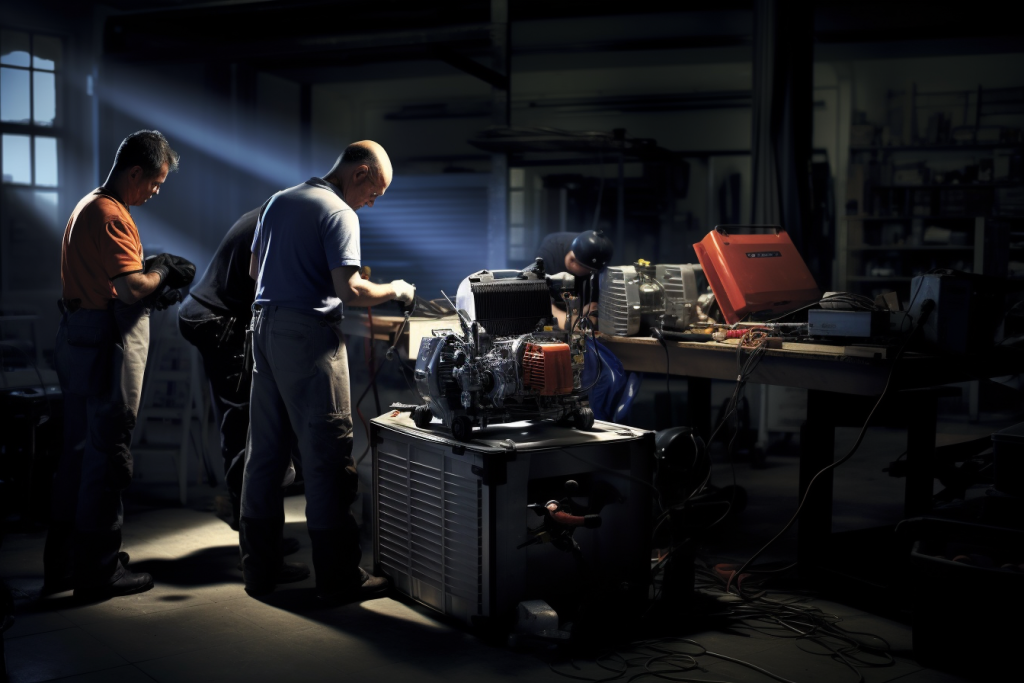 Services We Offer
Here at Pankey's Radiator Repair Shop, we are proud to be a one-stop solution for all your industrial radiator and aluminum oil cooler needs. With a perfect blend of technical expertise and years of experience, we are here to bring your vehicle back to its optimal condition. We offer a wide range of services, including:
Radiator repair and replacement
Aluminum oil cooler repair and replacement
Flushes and services
Diagnostic testing
And more!
We are committed to providing our customers with the highest quality service and products. We use only the best materials and components in our repairs, and we stand behind our work with a satisfaction guarantee.
Aluminum Oil Cooler Repair
Trust us to fix your damaged aluminum oil cooler efficiently and effectively. Using state-of-the-art diagnostic tools and repair techniques, we'll make your oil cooler as good as new.
Aluminum Oil Cooler Cleaning
A clean oil cooler means a happier, healthier vehicle. Allow us to remove all the gunk and debris from your aluminum oil cooler to improve its performance and extend its lifespan.
Radiator Repair & Replacement
Not just specialized in aluminum oil cooler repair, we offer comprehensive solutions for your radiator issues, too. From minor fixes to complete replacements, we've got you covered.
Preventative Maintenance
Regular check-ups are key for a long-lasting vehicle. Take advantage of our preventative maintenance services to keep your engine and radiator in tip-top shape.
Emergency Service
Stuck on the road due to a radiator or oil cooler issue? Our emergency services are just a call away. We provide fast and reliable solutions to get you back on track.
About Us
Revolutionizing Radiator and Oil Cooler Repairs, One Vehicle at a Time!
In business for over 75+ years, Pankey's Radiator Repair Shop has been the go-to choice for drivers who want reliable and high-quality service. Our team of certified technicians not only possesses the skill but also the passion to bring out the best in your vehicle.
Why Choose Us
Your Vehicle Deserves the Best, and So Do You!
Expert Technicians: Our certified technicians are well-versed in the latest repair methods, ensuring your vehicle is in capable hands.
Quick Turnaround: Time is money, and we ensure that your vehicle is back on the road as soon as possible.
Cost-Effective: Quality service doesn't have to break the bank. We offer competitive pricing without compromising on excellence.
Customer Service: Your satisfaction is our top priority. Expect a friendly and transparent service experience from start to finish.
Related Pages: Copper Oil Cooler Repair, Generator Radiator Repair, Horizontal Generator Repair
We Are Unique
Unmatched Expertise in Aluminum Oil Cooler Repairs, and Beyond!
What sets us apart is our specialized focus on aluminum oil cooler repair and cleaning, a rarity in the industry. This allows us to offer solutions that are both targeted and effective, making your vehicle's performance our crowning achievement.
Please do not hesitate to contact us if you have any questions. We would be happy to help you in any way that we can. We cordially invite you to reach out for a complimentary consultation. This is not just a service, but our commitment to ensuring you're equipped with the right information.
Contact Details:
Contact: Mario or Paul
Phone: (510) 581-6804
Address: 21805 Foothill Blvd, Hayward, CA 94541
Website: www.pankeyradiator.com
Email: pankeysradiator@yahoo.com
Best of all? We can come to you.
It's all about making things easy and convenient. Looking forward to connecting with you soon!