Loader Radiator Maintenance: Dive into Repairs, Cleaning, and First-Class Services!
Greetings, machinery mavericks! 🚜 Have you ever been on a construction site and heard the heartwarming hum of a loader in action? That sound, in part, owes its grace to the unsung hero – the loader radiator. Let's pull back the curtain and show some love to the gadgetry that keeps our loaders cool and our projects rolling!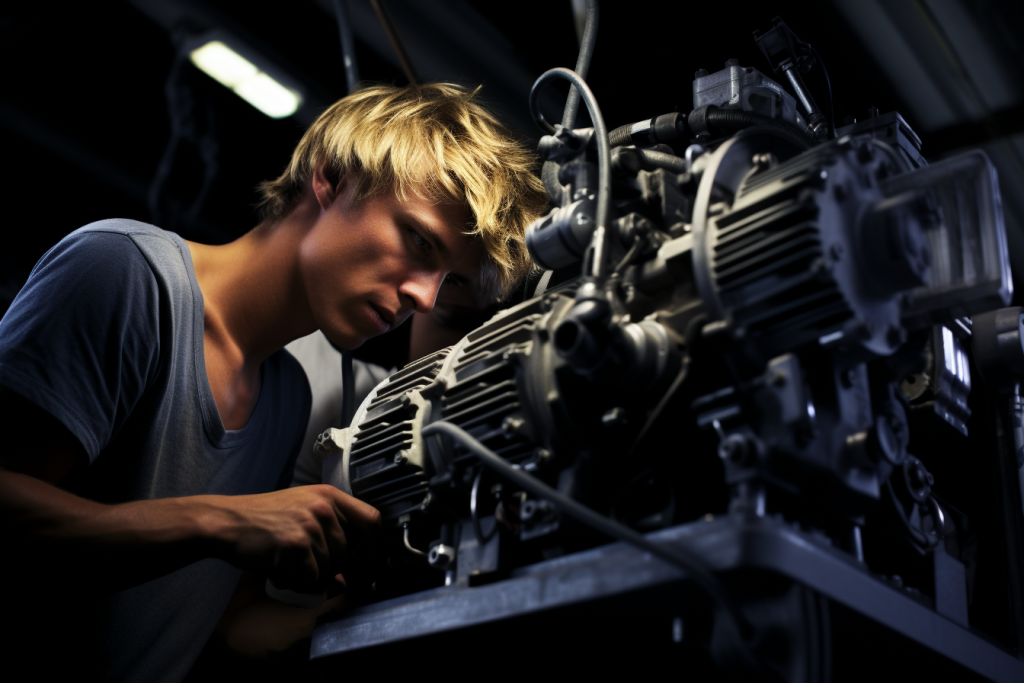 A loader radiator is a heat exchanger that transfers heat from the engine coolant to the surrounding air. This helps to keep the engine cool and running smoothly. The radiator is made up of a series of tubes and fins that are filled with coolant. The coolant absorbs heat from the engine and then passes through the tubes and fins, where it is cooled by the air flowing over them. The cooled coolant then returns to the engine, where it helps to keep the engine cool.
The radiator is an important part of the loader's cooling system. If the radiator is not working properly, the engine can overheat and be damaged. It is important to keep the radiator clean and free of debris. You should also check the coolant level regularly and make sure that it is the correct type of coolant for your loader.
Loader Radiators 101: The Cool Behind the Carry!
First off, a little context for the uninitiated. The loader radiator is like the personal assistant to the loader's engine, ensuring it doesn't overheat while doing the heavy lifting. And trust us, with those massive buckets and tons of soil, it's some heavy-duty lifting!
"I Need Space!" – Signs Your Loader Radiator Needs a Breather
Your loader radiator might be sturdy, but every now and then, it gives out signals for a little TLC:
Overheating Overdrive: If your loader's acting like it's on a tropical vacation when it's really on site, the radiator's probably shouting, "Help!"
Smoke Signals: Notice any steam or smoke? That's not the loader trying to communicate in Morse code; it's a clear sign of radiator distress.
Coolant Capers: Puddles under the loader? Could be your radiator playing "It's raining coolant!"
Radiator Revival: The Care, The Repair, The Flair!
Here's how to ensure your loader radiator remains the crown jewel of the construction site:
De-Clutter Sessions: Dirt, debris, leaves – they all love nesting in your radiator. Regular cleaning ensures they don't overstay their welcome.
Leak Lookouts: Keep an eagle eye out for leaks. Early detection and sealing can save both coolant and coins.
Flow & Glow: Ensure the coolant flows freely. Sometimes, a good old flush is all the radiator needs to get its mojo back!
Related Pages: Horizontal Generator Repair, Boat Heat Exchanger Cleaning Service, Drill Radiator Repair
Service Soiree: When the Pros Play Radiator Maestro!
While a dash of DIY spirit is grand, sometimes, the magic touch of a seasoned expert makes all the difference:
Diagnosis Drama: Professionals can spot radiator issues like Sherlock spots clues. Subtle or glaring, nothing escapes their keen eyes.
Safety Shindigs: With pros, it's not just about fixing; it's about ensuring everything's tickety-boo for the long haul.
Warranty Waltz: The cherry on top? Many professional services come with a warranty, ensuring peace of mind with each purr of the loader.
Odes to the Loader Radiator!
In the vast dance of construction, the loader radiator moves with grace, ensuring every spin, lift, and drop is smooth and cool. They may be silent players, but their impact is loud and clear.
So, next time you marvel at a loader effortlessly doing its thing, remember the unsung hero that keeps things chill. With a mix of regular love, the occasional pro touch, and respect for its craft, your loader radiator will continue to shine, load after load. Here's to cool tasks and even cooler machinery! 🚜❄️🔧
Please do not hesitate to contact us if you have any questions. We would be happy to help you in any way that we can. We cordially invite you to reach out for a complimentary consultation. This is not just a service, but our commitment to ensuring you're equipped with the right information.
Contact Details:
Contact: Mario or Paul
Phone: (510) 581-6804
Address: 21805 Foothill Blvd, Hayward, CA 94541
Website: www.pankeyradiator.com
Email: pankeysradiator@yahoo.com
Best of all? We can come to you.