Drill Down on Drill Radiators: Your Ultimate Guide to Repair, Cleaning, and Top-Notch Services!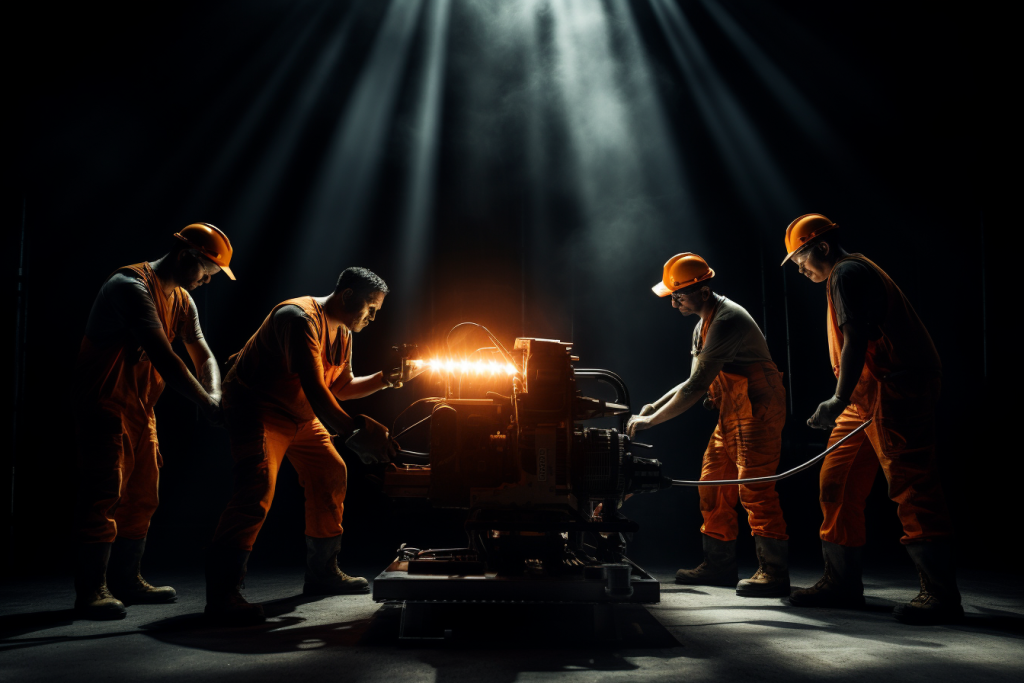 Hey there, passionate driller! Whether you're using it for construction, mining, or just a passionate DIY enthusiast, your drill works relentlessly to make holes where they're needed. But, let's pause and drill down on an often overlooked yet essential component: the drill's radiator. Time to uncover the secrets of drill radiator repair, cleaning, and services!
The radiator is a vital part of your drill because it helps to keep the drill cool. When you use your drill, it generates heat. The radiator helps to dissipate this heat so that your drill doesn't overheat. If the radiator is not working properly, your drill could overheat and be damaged.
There are a few things you can do to keep your drill radiator clean and in good working condition. First, make sure to clean the radiator regularly. You can do this by wiping it down with a damp cloth. Second, check the radiator fluid levels regularly and add more fluid if needed. Third, have your drill serviced regularly by a qualified technician.
If you notice that your drill is overheating, stop using it immediately and let it cool down. If the radiator is leaking, you will need to have it repaired or replaced. You can find more information about drill radiator repair, cleaning, and services online or by contacting a qualified technician.
A Deeper Look: Why is the Radiator So Vital?
Think of your drill's radiator as the superhero sidekick, keeping things cool while the drill takes all the glory. The radiator ensures that while your drill is boring away, its engine remains at an optimal temperature, preventing it from turning into a fiery dragon.
The Tell-Tale Signs: When Your Radiator Whispers "Help!"
Your drill radiator, though quiet, has its ways of voicing concerns:
Overheating: If your drill feels like it's throwing a tantrum on a summer afternoon, the radiator might be the culprit.
Coolant Puddle: Spotting a colorful puddle (usually green or orange) underneath? That's the radiator's way of saying, "Hey, I've got a leak over here!"
Odd Noises: Bubbling or hissing isn't your drill talking to you in a secret language. It's most likely the radiator signaling an SOS.
Radiator Lovin': How to Care, Repair, and Keep It Spinning
Just like you occasionally need a day off, your drill radiator appreciates some pampering:
Flushing Delight: Regular flushing keeps the radiator free from contaminants and ensures a smooth coolant flow.
Sealing the Deal: Got a leaky radiator? Seal those leaks and reinforce any weak points to ensure peak performance.
Routine Check-Ups: A monthly or quarterly peek at your radiator can help spot potential issues before they become major headaches.
Professional Touch: Why Experts Make the Difference
Tempted to dive into DIY? Well, remember, when it comes to drill radiators, professional expertise can be a game-changer:
Seasoned Pros: They've tackled radiators of all shapes and sizes, giving them a knack for quick and effective solutions.
The Right Tools: Radiator maintenance isn't just about skills; it's about having the right tools for the job, which professionals always bring to the table.
Peace and Productivity: With experts on the job, you can focus on drilling, knowing your equipment is in safe hands.
Realted Keywords: Industrial radiator maintenance, Marine Heat Exchanger Repair, Heavy Duty Radiator cleaning, drill cooling, Excavator maintenance services
Stay Cool and Keep Drilling!
Behind every smoothly operating drill is a well-maintained radiator, diligently doing its job. While drills get all the attention, the radiator ensures they can keep doing what they do best.
So, give a nod to your hardworking radiator every now and then, and when it needs a little TLC, don't hesitate to seek expert care. With a top-performing radiator, your drill will continue to operate efficiently, making every project a breeze. Here's to drilling perfection! 🛠️
Please do not hesitate to contact us if you have any questions. We would be happy to help you in any way that we can. We cordially invite you to reach out for a complimentary consultation. This is not just a service, but our commitment to ensuring you're equipped with the right information.
Contact Details:
Contact: Mario or Paul
Phone: (510) 581-6804
Address: 21805 Foothill Blvd, Hayward, CA 94541
Website: www.pankeyradiator.com
Email: pankeysradiator@yahoo.com
Best of all? We can come to you.
It's all about making things easy and convenient. Looking forward to connecting with you soon!