Generator Radiator Maintenance: Powering Through Repairs, Cleaning, and First-Class Services!
Greetings, powerhouse enthusiasts! Have you ever marveled at how your generator keeps going, lighting up spaces and making sure blackouts are just tales from the past? While the machine gets the applause, let's zoom into an often-overlooked hero: the generator's radiator. Ready to embark on a journey through the lanes of radiator repair, cleaning, and services? Buckle up; it's going to be illuminating!
The radiator is a vital part of your generator. It helps to keep the engine cool by circulating coolant through the engine. If the radiator is not working properly, the engine can overheat and cause serious damage.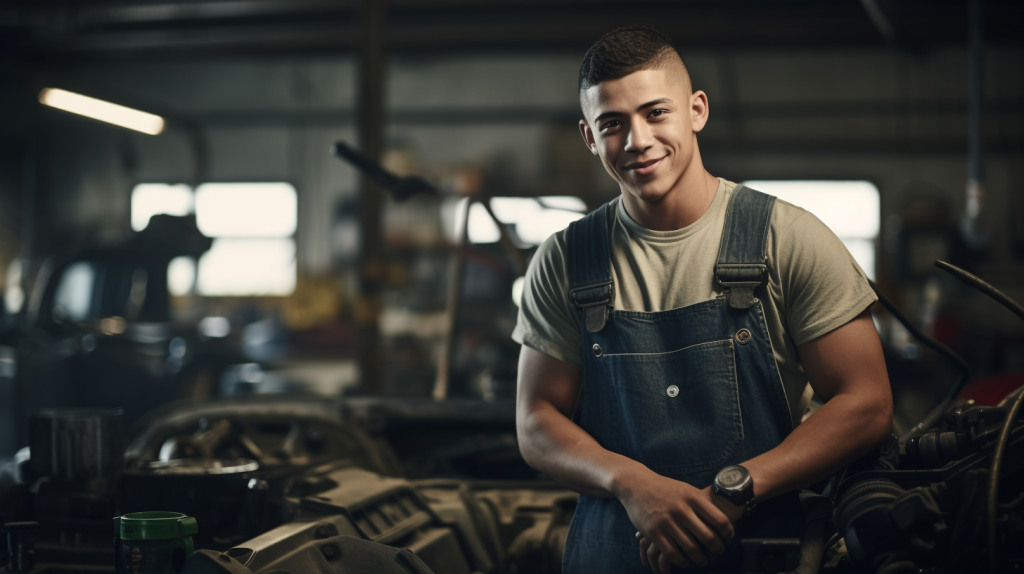 There are a few things you can do to keep your radiator in good condition. First, make sure to change the coolant regularly. Coolant helps to keep the engine cool by absorbing heat. As it absorbs heat, it becomes less effective. Over time, it will need to be replaced.
Second, check the radiator hoses regularly. The hoses should be in good condition and free of cracks or leaks. If the hoses are damaged, they will need to be replaced.
Third, clean the radiator regularly. The radiator can become dirty over time. This can reduce its effectiveness. To clean the radiator, use a hose to rinse it off. You can also use a mild detergent to clean it.
If you have any problems with your radiator, it is important to have it repaired or replaced as soon as possible. A damaged radiator can cause serious damage to your generator.
The Radiator's Role: Keeping the Cool in Your Power Tool!
It's easy to miss in the overall powerhouse that is your generator, but the radiator has a mission. As the generator works tirelessly, the radiator ensures that the engine's enthusiasm doesn't turn into overheating. It's the guardian of temperature, making sure your generator remains a beacon of reliability.
Reading the Radiator: Signs It Might Need Some Love
Like any hero, sometimes the radiator sends out signals, a little bat-signal if you will:
Warm Welcome? Not Quite: If your generator feels like it's fresh out of a sauna, the radiator might be hinting at some issues.
Rainbow Revelations: Seeing an oddly colored puddle (often green or orange) beneath? Nope, it's not an art project; your radiator might be signaling a leak!
Talkative Tendencies: Hissing or bubbling sounds aren't the generator's attempt at a conversation. It's the radiator asking for a once-over.
Radiator TLC: The Route to Reliable Power
To keep the lights on (quite literally), some radiator care rituals can go a long way:
Freshen Up with Flushing: Clear out the old coolant, flush the system, and infuse fresh coolant. It's like giving your radiator a rejuvenating spa day!
Seal the Story: Detecting and patching up any leaks ensures that the radiator's tale remains a successful one.
Routine Recon: Periodically giving your radiator a once-over can nip potential problems in the bud. A stitch in time saves… a generator meltdown?
The Professional Promise: Why Expert Hands Matter
While there's a DIY tutorial for nearly everything nowadays, your generator's radiator truly benefits from professional touch:
The Experience Edge: Professionals have a seasoned eye, honed through repairing radiators of all shapes and sizes. They spot what we often miss.
Tool Time: Having the right tools isn't just a catchy phrase; in radiator maintenance, it's half the job. Professionals come geared up, literally.
Peaceful Power: Handing over radiator worries to the pros lets you enjoy uninterrupted power with a peaceful mind.
Final Sparks: Keep Glowing with a Great Radiator!
Your generator, in many ways, is a silent sentinel, ensuring power flows uninterrupted. And a significant chunk of that reliability owes to a well-maintained radiator.
So, the next time you're enjoying a movie during a stormy blackout, remember the role the radiator plays. When it calls out for care, ensure it gets the best. With a top-tier radiator, your generator will keep shining bright, powering moments and memories. Stay powered up! ⚡🔌
Please do not hesitate to contact us if you have any questions. We would be happy to help you in any way that we can. We cordially invite you to reach out for a complimentary consultation. This is not just a service, but our commitment to ensuring you're equipped with the right information.
Contact Details:
Contact: Mario or Paul
Phone: (510) 581-6804
Address: 21805 Foothill Blvd, Hayward, CA 94541
Website: www.pankeyradiator.com
Email: pankeysradiator@yahoo.com
Best of all? We can come to you.