Excavator Radiator Repairs: The Importance of Radiator Repair, Cleaning and Maintenance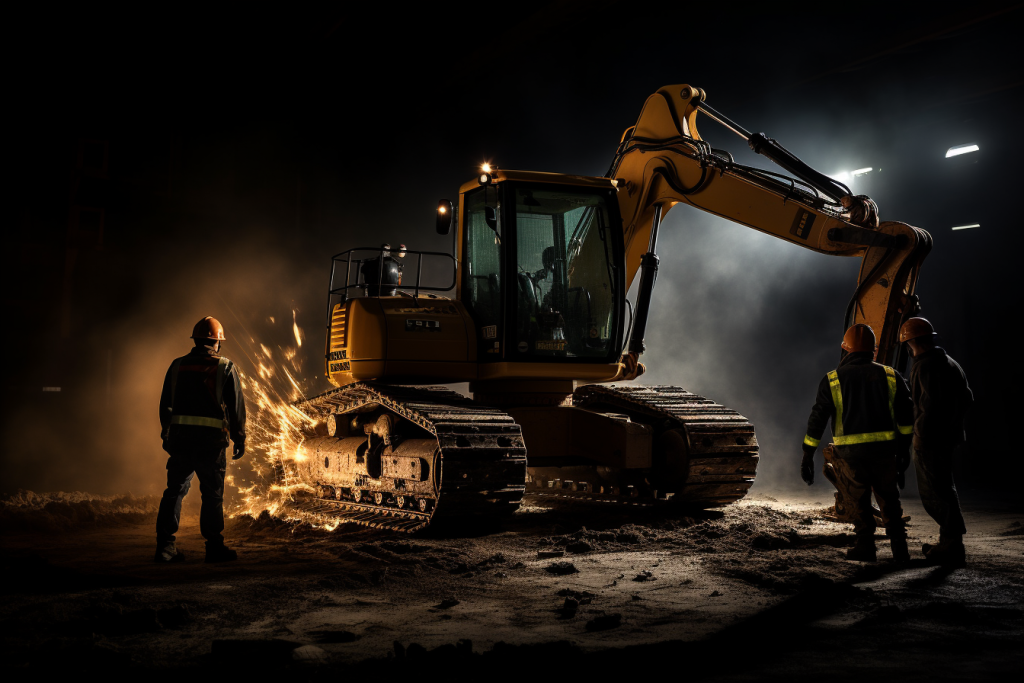 The Essential Role of Excavator Radiators
Imagine a construction site, the sound of heavy machinery, and the precision of an excavator as it digs deep into the earth. Behind the scenes, a critical component keeps the excavator's engine cool and operating at its best—the excavator radiator. These specialized radiators play a vital role in maintaining optimal engine temperature, ensuring efficient performance, and powering heavy-duty digging in construction and excavation projects.
Excavator radiators are designed to withstand the demanding conditions of construction sites, where dust, debris, and intense heat are part of the daily challenges. They effectively dissipate the heat generated by the engine during prolonged digging, preventing overheating that could lead to engine damage, decreased productivity, and costly repairs. A reliable excavator radiator is essential for maintaining the efficiency and longevity of these powerful machines.
The Importance of Regular Cleaning and Maintenance
Regular maintenance of your excavator radiator is crucial to its longevity and performance. Excavators are subjected to harsh working conditions, and their radiators can become clogged with dirt, dust, and debris over time. Neglecting maintenance can result in reduced cooling efficiency, increased fuel consumption, and potential breakdowns that can significantly impact construction schedules and project timelines.
At Pankey's Radiators, we understand the significance of proper excavator radiator maintenance. Our team of experts specializes in heavy-duty radiators and offers comprehensive maintenance services tailored specifically to excavators. We conduct thorough inspections, clean the radiators, and identify any signs of wear, leaks, or blockages that may hinder their functionality. By addressing these issues proactively, we help you avoid major problems and keep your excavator operating at its peak.
Professional Repairs for Reliable Digging
Even with regular maintenance, excavator radiators can encounter issues that require professional repairs. Leaks, damaged fins, or corroded components can compromise the cooling system's effectiveness and affect the overall performance of your excavator on the job site.
Pankey's Radiators specializes in excavator radiator repairs to ensure reliable digging performance. Our skilled technicians have the expertise to diagnose and efficiently resolve various issues. From repairing leaks to replacing damaged components, we use high-quality materials and precise techniques to restore your excavator radiator to optimal working condition. With our reliable repairs, you can trust that your excavator will continue to deliver power and productivity in your construction projects.
Trust Pankey's Radiators for Excavator Radiator Repair and Cleaning Solutions
When it comes to excavator radiators, Pankey's Radiators is the trusted partner you can rely on. With our extensive experience and commitment to customer satisfaction, we offer a comprehensive range of services tailored specifically for excavators and heavy machinery.
At Pankey's Radiators, we understand the unique requirements of excavator radiators and their critical role in keeping your construction projects on track. Our team of professionals is dedicated to providing top-notch services, including maintenance, cleaning, and repairs specifically for excavator radiators. You can rely on our expertise and attention to detail to ensure that your radiator performs at its best, allowing you to focus on efficient digging and successful project completion.
With regular maintenance, your excavator radiator will perform at its best, ensuring efficient cooling and reliable digging capabilities. Our skilled technicians understand the unique challenges faced by excavators and have the knowledge to address any issues that may arise. By conducting thorough inspections, cleaning the radiator, and identifying potential problems, we can prevent major breakdowns and costly delays in your construction projects.
In the event that repairs are needed, you can trust our team to handle the job with expertise and efficiency. Whether it's repairing leaks, replacing damaged components, or restoring the radiator's optimal functionality, we use top-quality materials and advanced techniques to ensure long-lasting results. Our goal is to minimize downtime and keep your excavator on the job, powering through even the toughest digging tasks.
When you choose Pankey's Radiators for your excavator radiator services, you can expect exceptional customer service and a commitment to your satisfaction. We understand the importance of reliable machinery in the construction industry, and we strive to provide reliable solutions that meet your specific needs. Our friendly and knowledgeable staff is ready to answer your questions, provide expert advice, and guide you through the process of maintaining and repairing your excavator radiator.
In the realm of industrial radiator repair and cleaning solutions, informed choices pave the path to optimal results. At Pankey's Radiators, we pride ourselves on being the best in the Bay area—a reputation built on years of dedication and professionalism.
If you are contemplating your next step or have any questions about our offerings, we are here to provide clarity. We understand that making decisions can be difficult, and we want to help you make the best decision for your needs. We offer a variety of services, and we are confident that we can find the right solution for you.
Please do not hesitate to contact us if you have any questions. We would be happy to help you in any way that we can. We cordially invite you to reach out for a complimentary consultation. This is not just a service, but our commitment to ensuring you're equipped with the right information.
Contact Details:
Contact: Mario or Paul
Phone: (510) 581-6804
Address: 21805 Foothill Blvd, Hayward, CA 94541
Website: www.pankeyradiator.com
Email: pankeysradiator@yahoo.com
Best of all? We can come to you.
It's all about making things easy and convenient. Looking forward to connecting with you soon!
Tags